Paul Sahre's Two-Dimensional Man is without question one of my favorite books. If you're in it for the pictures, it's full of award-winning work Sahre has produced over his illustrious 30-year career as a professional designer. This being said, it's more memoir than monograph (Sahre calls it a "Graphic Memoir" on his website). Bottom line: there's something compelling about Two-Dimensional Man that clearly distinguishes it from other design-related books—it tells the story of a life informed and impacted by an ongoing process of designing more than it celebrates successful design outcomes. This book articulates how life informs design practice, and how design practice informs life—it showcases a full range of human emotion with a dry sense of humor and a healthy dose of design-dork related nuance. The work shown in this book ultimately underpins a sincere story of humanity and all its messiness. From the sadness and devastation of a long-term relationship ending, to the untimely death of a brother…and yes, even to a full essay about the cultural significance of ice machines and ice machine typography in America—this book puts it all in context, making everything feel cohesive and relevant.  As fellow designers, I'd like to think we can all identify in some way with how Sahre experiences this world.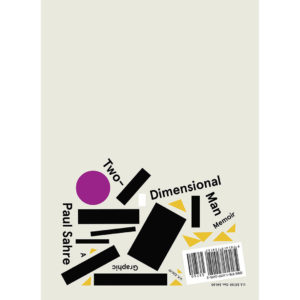 And then there is the work…this book is full of great work, but what makes it special is that pieces are accompanied by equally excellent (and in many cases) hilarious back-stories. Sahre does an excellent job showing the evolution of his work over multiple decades and is able to pinpoint events (professional and personal) in his life that changed his perspective as a designer. Personally, my favorite part is when Sahre tells the story of building a full-sized monster-truck-hearse entirely out of cardboard for a They Might be Giants album cover. The story is hilarious, but more importantly, it captures how far some designers are willing to go to visually articulate an idea—even if it means working hundreds of hours for an outcome that literally only lasts a few minutes. This is a level of dedication I aspire to as both a designer and design educator.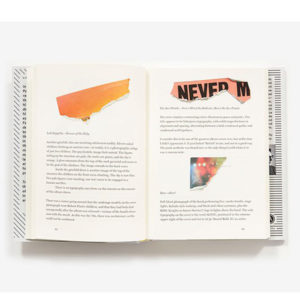 As I write this, our world is in the midst of a global pandemic—many of you might be under "stay at home" orders from your local or state governments. If you haven't picked up a copy of Two-Dimensional Man (it's available in digital formats, too!) now would be an excellent time. This book serves as a great reminder of what makes us designers, but more importantly what makes us human.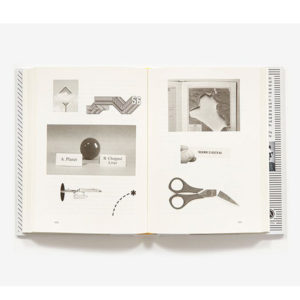 Further Reading: