Aaron Draplin Workshop & Talk
Thursday, January 30, 2020
San Felasco Tech City, Collective & Co.

Come join AIGA Gainesville, Mama's Sauce and Aaron Draplin for a workshop and talk as Draplin makes his triumphant return to Gainesville Freaking Florida.
Aaron James Draplin of the Draplin Design Co. proudly rolls up his sleeves on a number of projects related to the Print, Identity and Illustration categories. He makes stuff for Coal Headwear, Union Binding Co., Richmond Fontaine, Esquire, Nike, Wired, Dinosaur Jr, Timberline lodge, Chunklet, Eaux Claires Music Festival, Poler, Incase, Sub Pop, Cobra Dogs, Jill Soloway, Sasquatch Music Festival, Fender Guitars, Rhett Miller, Old 97s, Nixon Watches, Patagonia, Target, John Hodgman, Chris Stapleton, NASA/JPL, Ford Motor Company, Woolrich and even the Obama Administration, if you can believe that.
During his return to Alachua County, he will be giving a limited-attendance workshop from 1:00-4:00 pm. Get the inside scoop with about Draplin Design Co. and learn what goes on behind the scenes! He'll give an in-depth walkthrough of some of his existing projects and answer questions in a more intimate setting. He'll show you the finer points of his logo making process, from sketch to iterations to finalizing. Feel the power of pencil on paper! Unlock something in your hands and in your mind! Adobe Illustrator tips, tricks, tales, triumphs and threats will be offered up from our questionable existence! Questions answered. Riddles solved. Enigmas discussed. Don't miss out!
At 7:00 pm, Aaron will give a talk he's calling "Things That Don't Have a Thing To Do with Graphic Design."
Aaron says: As a graphic designer, I'm lucky to make things for all kinds of things. But more and more, I'm realizing the profound impact it has on the things in the rest of my life. Things in my backyard. Things that hold things. Things for my nephew. And things on one of the saddest days of my life. That's a lot of things. Plus, we'll update you on all the things we've been up to, aside from all those other things. Tons of new things!
Join us at the new San Felasco Tech City, just outside of the Gainesville city limits in beautiful Alachua! Seating is limited, so grab those tickets early!
Tickets are sold separately for each event. Make sure you register for each that you want to attend.

BONUS CONTENT: check out photos from Draplin's last visit to GNV in 2017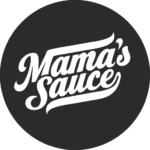 From the top brass at Mama's Sauce: "Mama's Sauce will be in tow as my Florida ambassadors. They'll be setting up their wares like a bunch of carnies. Mama will even have a screen print press to give you a chance to print tour exclusive merchandise yourself."
We'll have FULL MERCH TABLES being set up with DDC goods, Field Notes memo books and Notes to Self nasties! Dragging it all down there.
——-
Event sponsors: